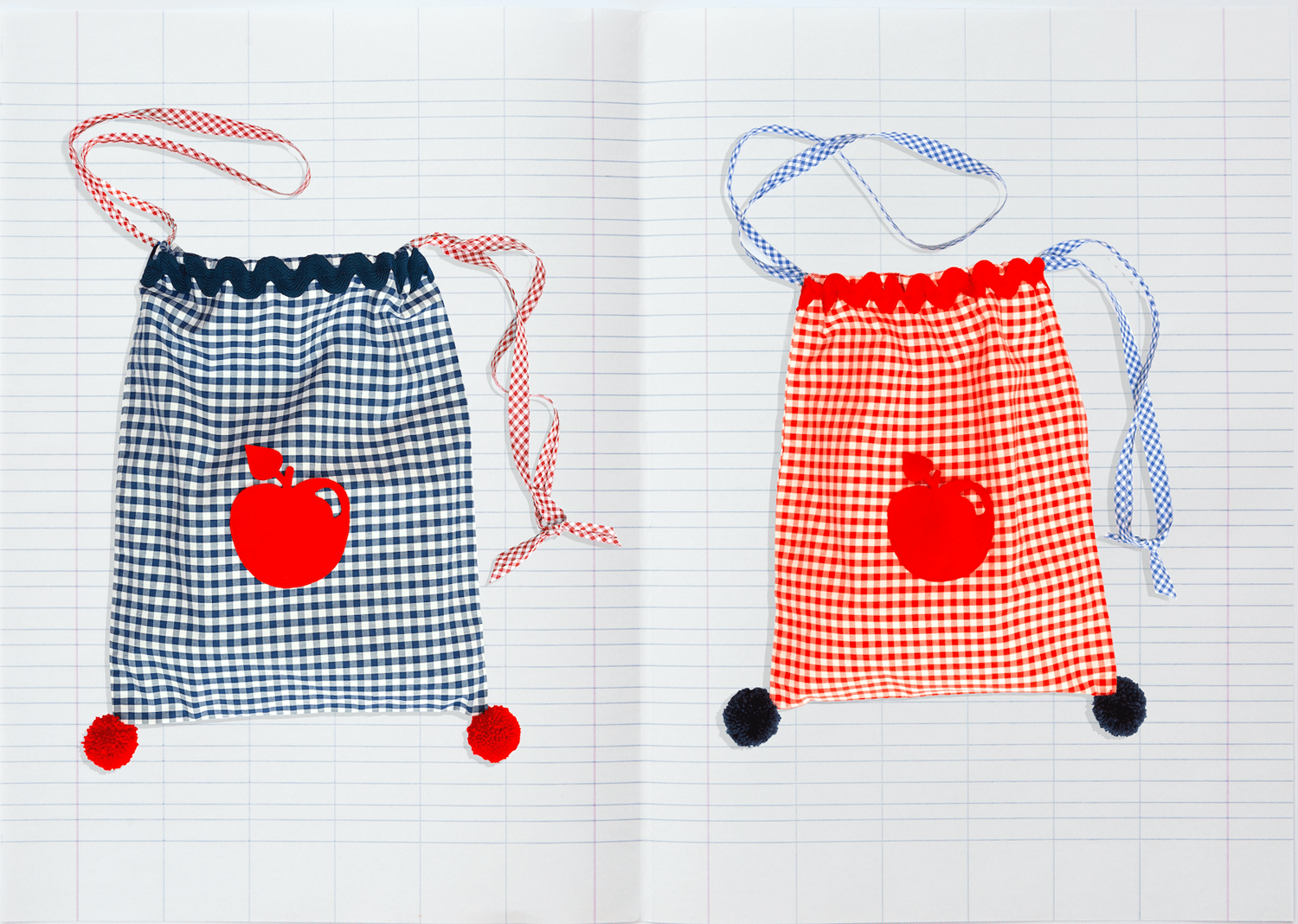 Borsa a sacchetto Back to School - Back to School gingham kids bag
Eleganza vintage e spirito cool per la borsa a sachetto in puro cotone a quadretti che ricorda i grembiulini dei più piccoli. Con dettagli sartoriali è chiusa da nastri e rifinita con passamanerie rétro, pom pon, e applicazione a mela in feltro.
Timeless elegance and a cool spirit for the gingham cotton sachet bag that reminds the school aprons of the little ones. With sartorial details it is closed with ribbons and finished with retro trimmings, pom poms, and felt apple patch.