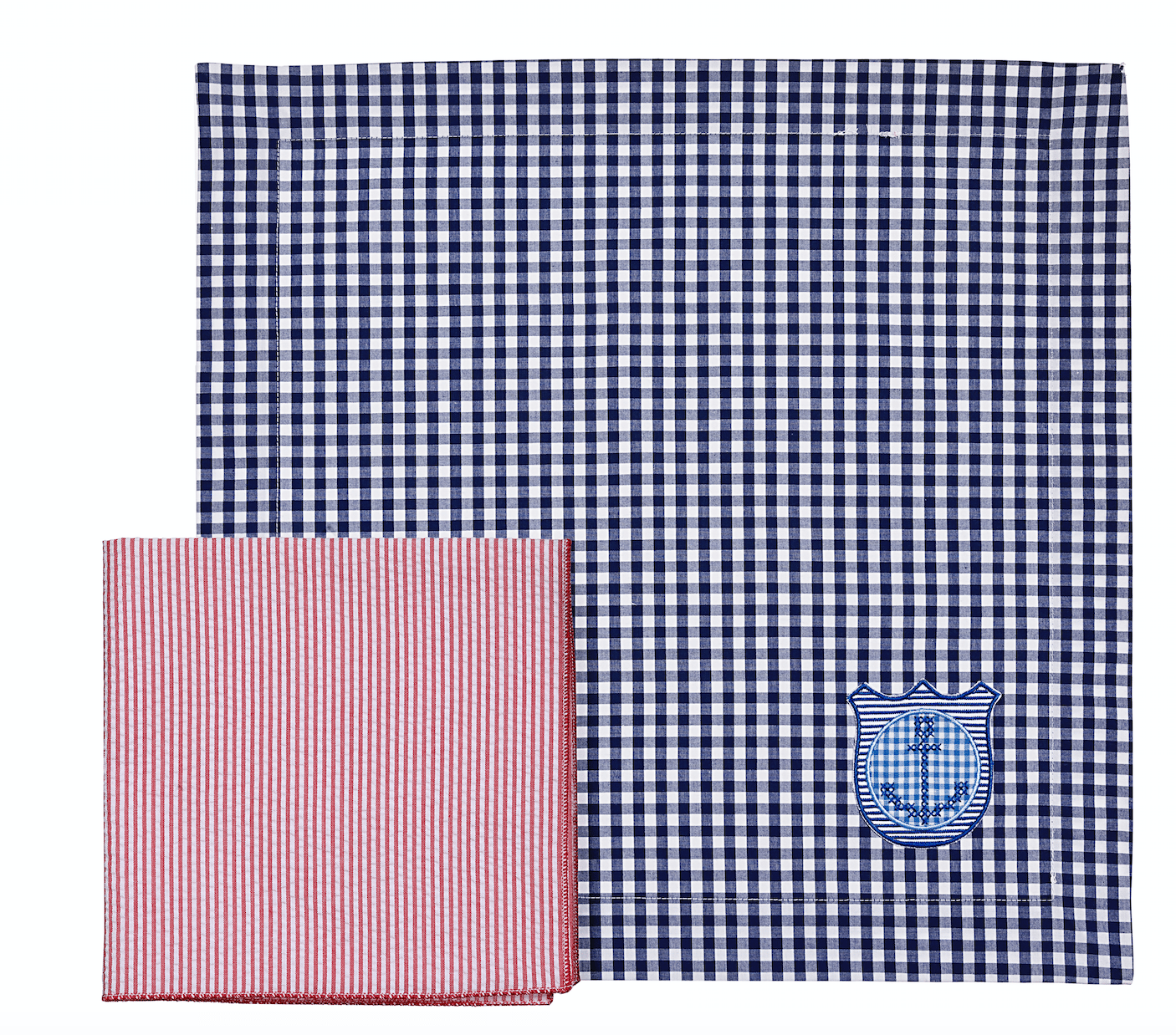 Set Deauville 1 tovaglietta+1 tovagliolo+1 borsa/ Deauville Kids set:1placemat+1napkin+1bag
L'eleganza senza tempo delle vacanze in Normandia ispira la collezione sartoriale con la tovaglietta in cotone con stemma applicato abbinata al tovagliolo a righine e alla borsina in tessuto seersuker con ricami ancora.
1 tovaglietta+ 1 tovagliolo + 1 mini bag
Misure: tovaglietta cm 41x41 + tovagliolo cm 36x36 + bag cm 27x32
The hand-made Deauville set is inspired by the timeless elegance of french vacations in Normandy. The placemat is finished with retro patch and the napkin and bag are in striped seersucker pure cotton.
1 placemat + 1 napkin +1 mini bag
Sizes: placemat cm 41x41 + napkin cm 36x36 + mini bag cm 27x32