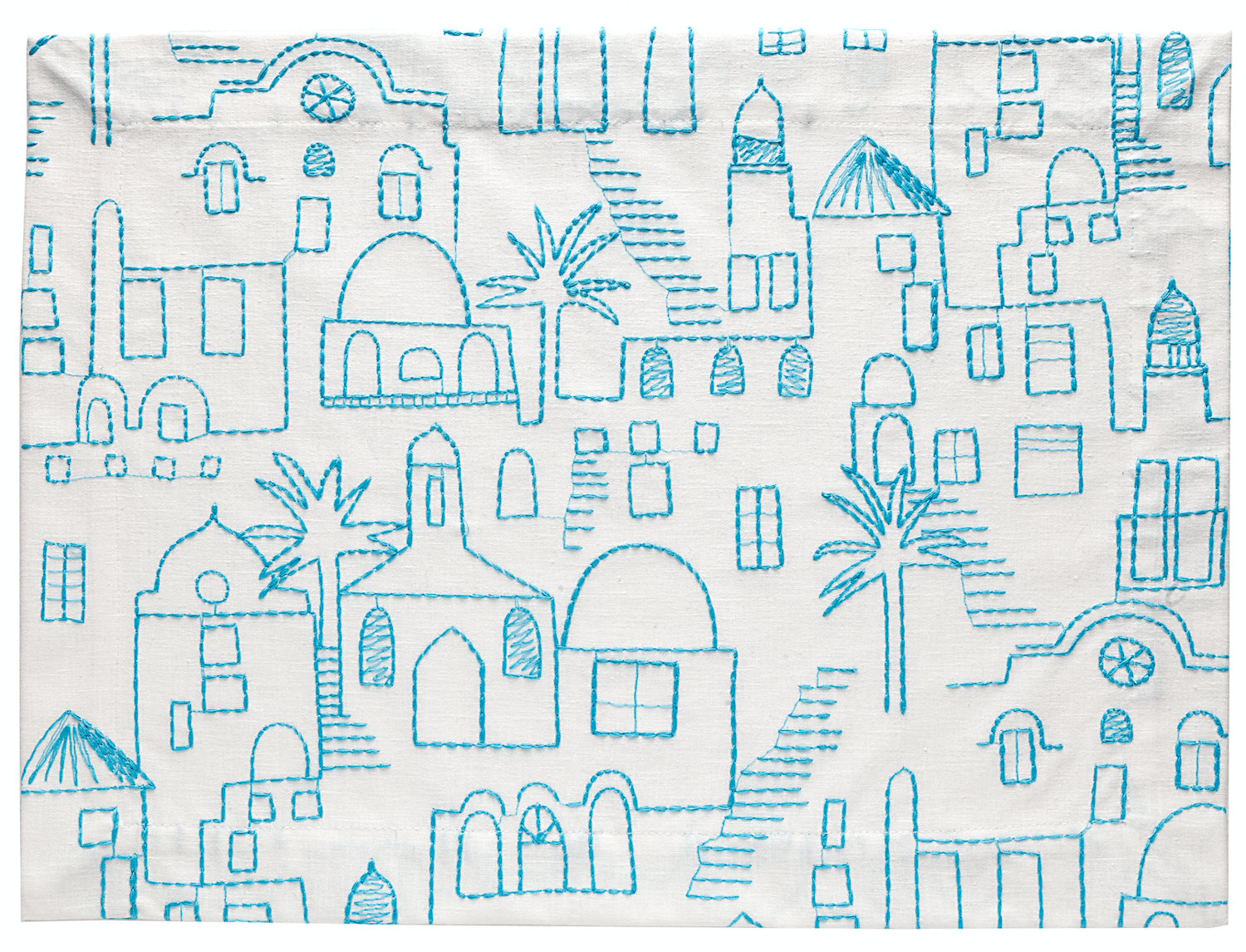 ISLAND-Tovaglietta americana / ISLAND placemat
Tutto il fascino delle isole greche in un prezioso ricamo che riproduce la silhouette delle tipiche casette, con le chiese a cupola e le palme.
All the enchantment of the Greek Islands is distilled into gorgeous embroidery with the silhouettes of the typical Greek homes.
Tovaglietta in misto cotone ricamato, cm 48x40.
Placemat cotton blend with embroidery, cm 48x40.