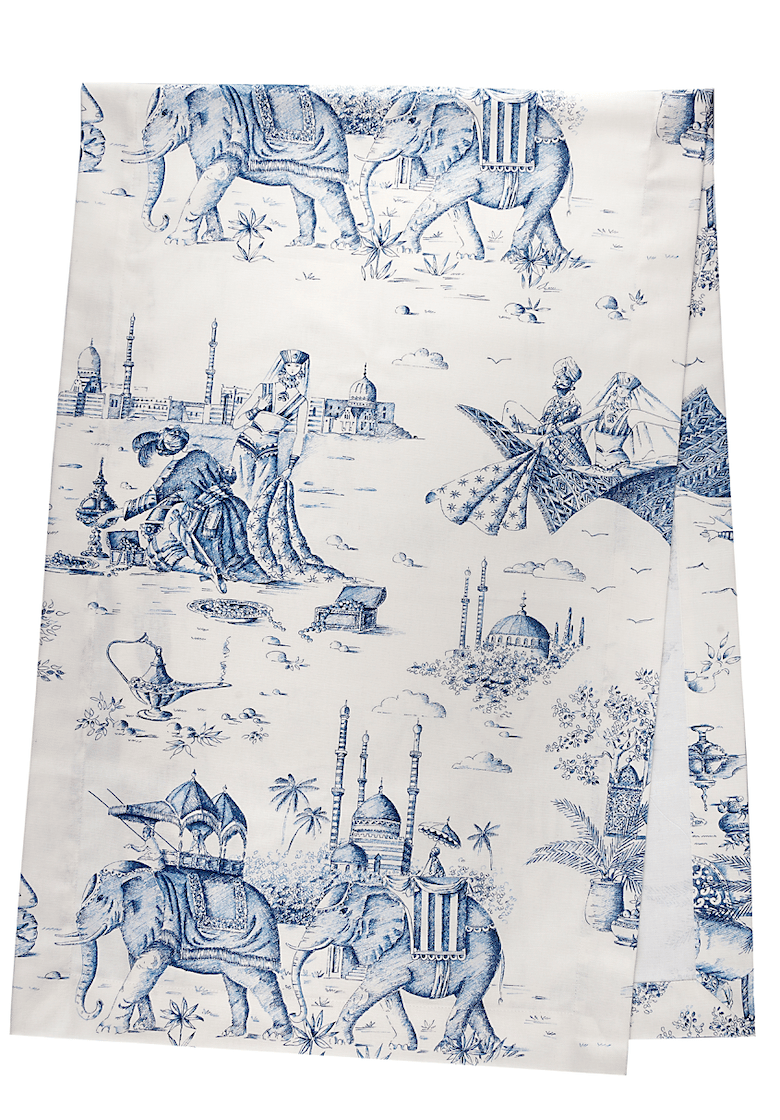 Runner Mille e Una Notte/ Mille e Una Notte table runner
Un viaggio tra l'India e la Persia alla scoperta di tesori, misteri e magie. Una Toile de Jouy in bianco e blu con scene di principesse, sultani, tesori e lanterne di Aladino.
Runner in puro cotone stampato/ pure cotton runner / Cm 50x150
A journey between India and Persia to discover treasures, mysteries and magic. This is the esprit of the new collection Mille e Una Notte by Milou Milano. A Toile de Jouy in white and blue apparently classic that reveals, on the contrary, unusual scenarios and landscapes, providing the background for princesses, sultans, treasures with the ever-present lamp of Aladdin. To give life to our table linen with the traditional, unique irony that characterizes the brand Milou Milano.