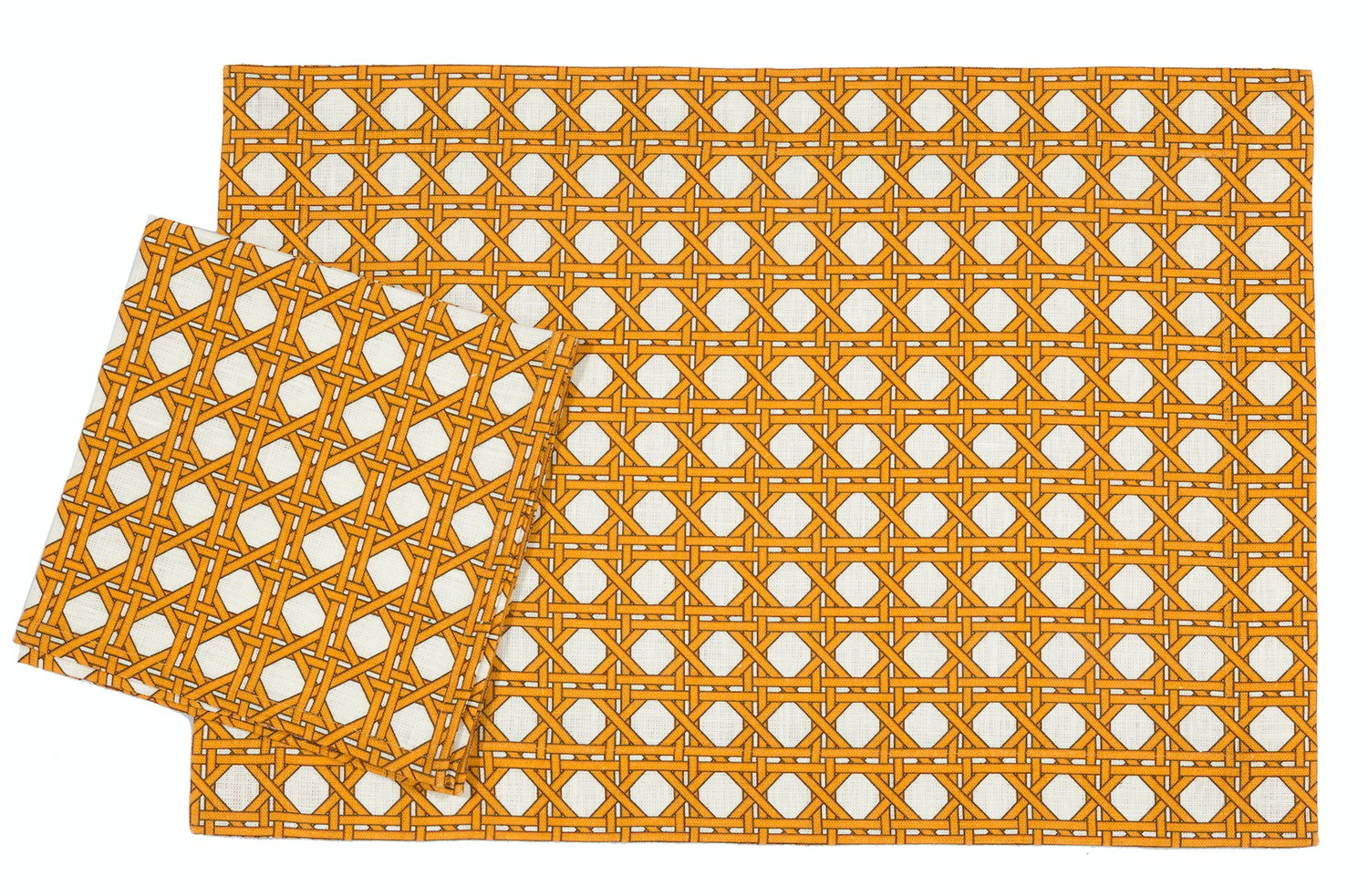 Set 1 tovaglietta americana Cannage Naturel+ 1 tovagliolo/ Cannage Naturel set 1placemat+1napkin
Un set per la tavola sartoriale formato da tovaglietta americana e tovagliolo in puro lino con un disegno Cannage e nella variante nauturel. Che reinterpreta in chiave moderna il classico motivo a intreccio delle sedute Liberty. Per vestire le tavole con uno stile non troppo formale ma sempre elegante.
A pure linen sartorial table set (placemat and napkin) with an exclusive Cannage Naturel print motif. An amazing collection with personality, that reinterprets the classic raffia weave of liberty chairs. A must to dress the table with a not-too-formal style but always elegant.
Set 1 Tovaglietta cm 50x36+ 1 tovagliolo cm 41x41 in puro lino stampato/ 1 pure linen placemat cm 50x36 + 1 linen napkin cm 41x41 set