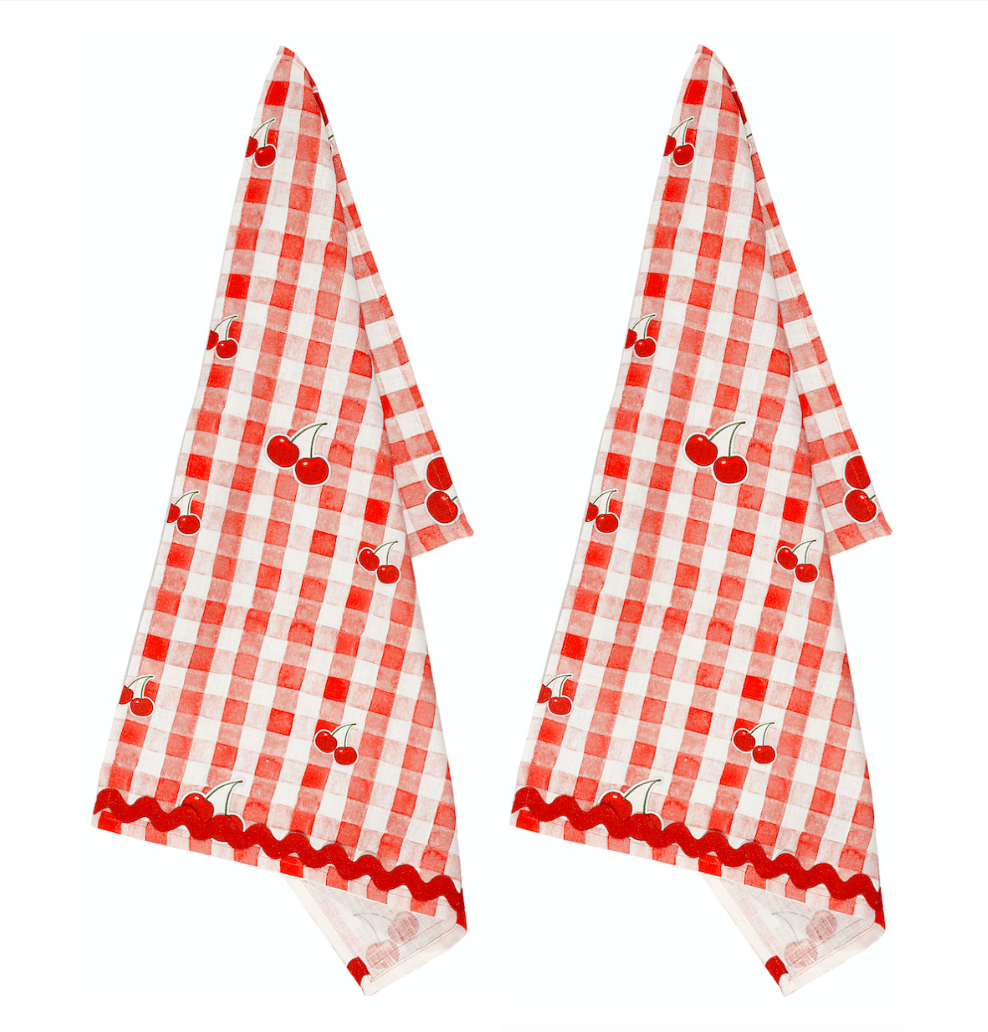 Set di 2 canovacci in puro lino Picnic - Picnic linen tea towel set of 2
Una tessuto originale ed esclusivo di Milou Milano in lino stampato con il motivo classico e ultratrendy del quadretto Vichy e quello pop delle ciliegie. Questi canovacci sartoriali, rifiniti con passamaneria zig-zag, sono perfetti per aggiungere un tocco di colore e freschezza alla tua cucina ma puoi anche usarli come tovagliette, per la colazione, un brunch o un pranzo all'aperto. Scatena la tua fantasia!!
Misure: cm 44x62
Pure linen fabric with an exclusive design by Milou Milano. For a collection with personality, with a pop ultra trendy and classic red Gingham motif with a cherry stamp and a ric-rac trim. Think brunch , think picnic, think casual dinner party, or just think they look great on your kitchen! An exclusive design by Milou Milano.
Size: cm 44x62