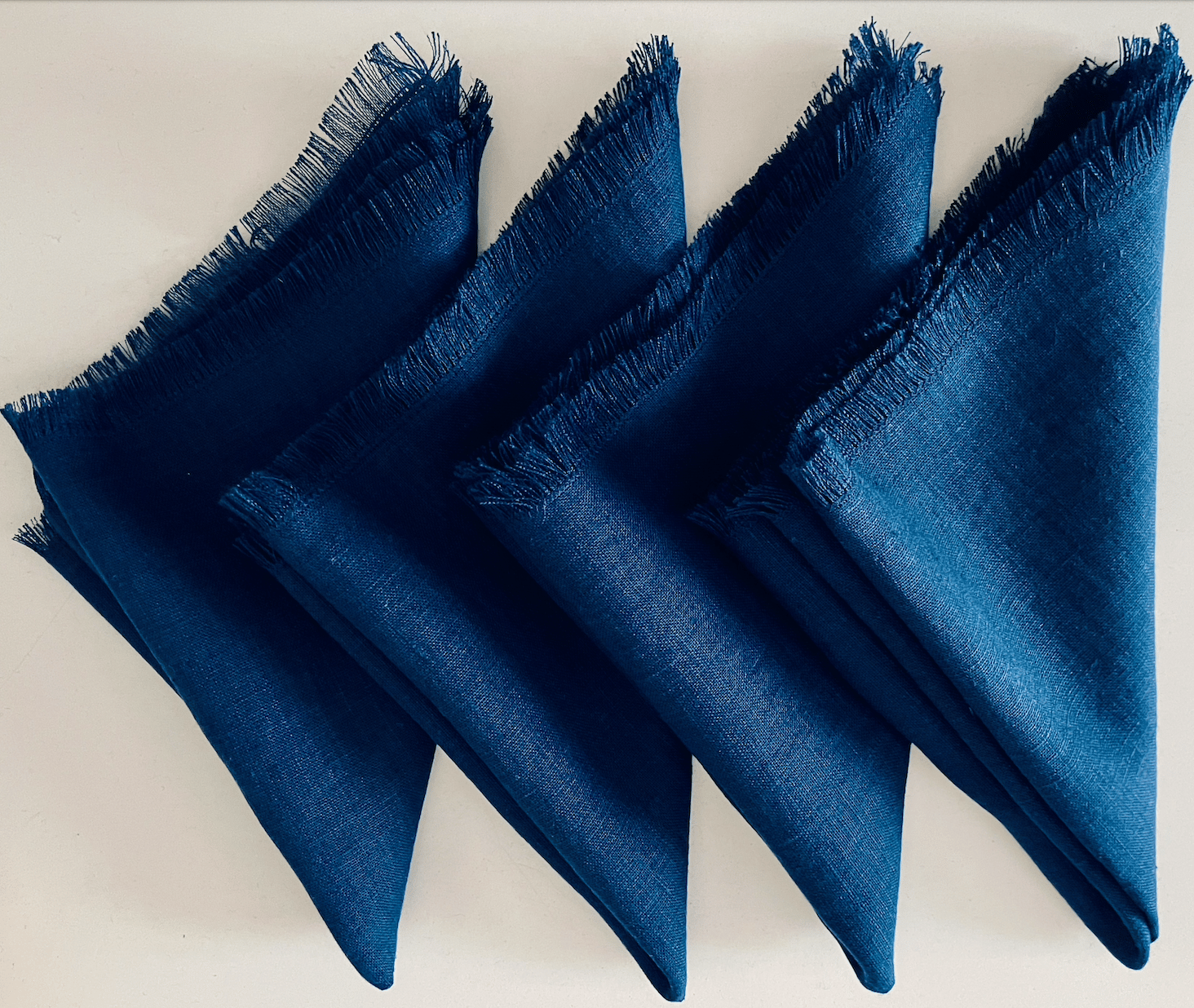 Set di 4 tovaglioli in lino con frange - Frayed edges linen napkins set of 4
Tovaglioli sartoriali in puro lino leggero con orlo bordato di frange. Per aggiungere un tocco soft ma di assoluta eleganza alla tavola.
Handcrafted napkins made from 100% soft linen and finished with frayed edges. For a minimalistic but luxurious vibe.
set di 4 tovaglioli-set of 4 napkins
Misure-size: cm 40x40