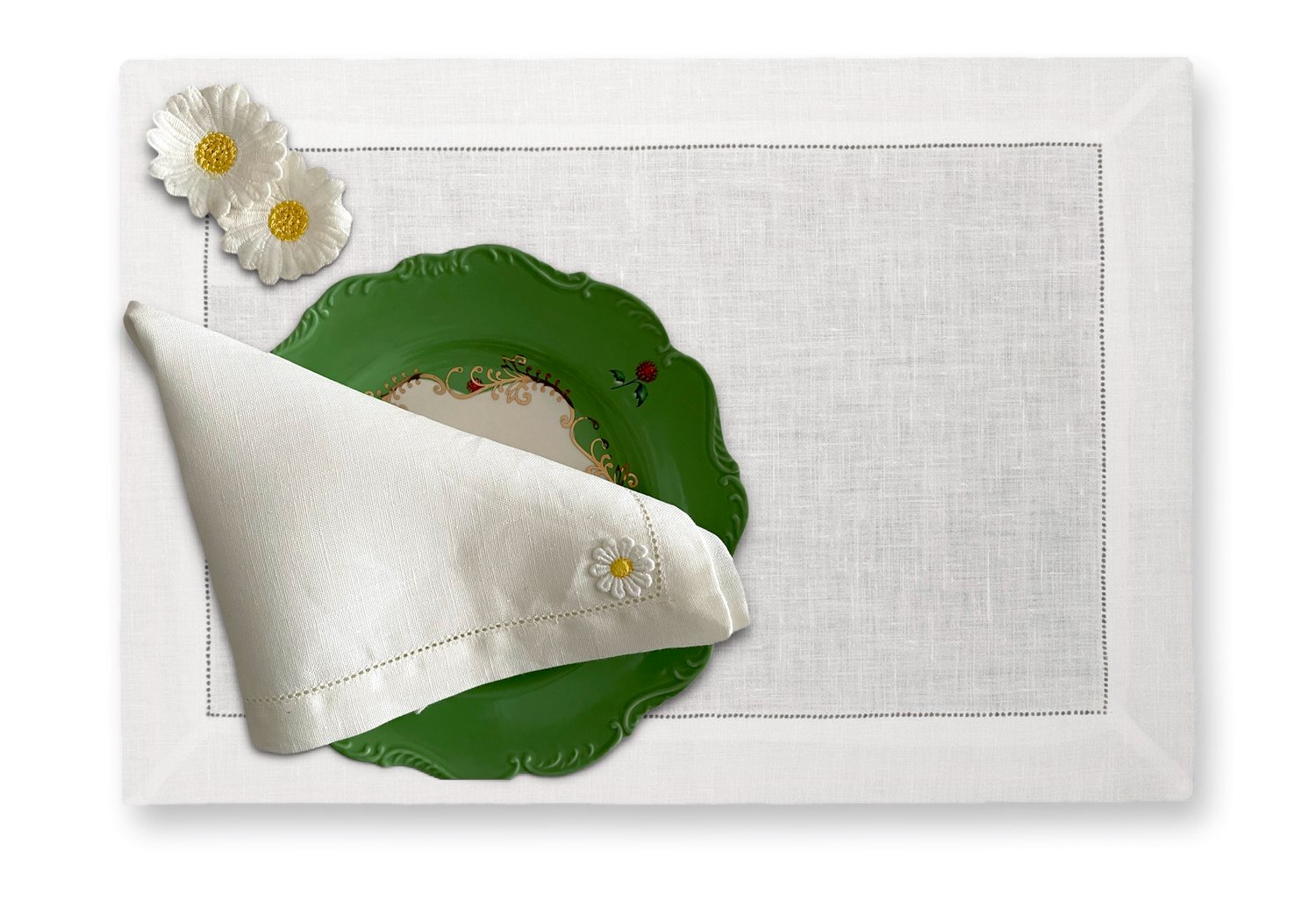 Set tovaglietta americana e tovagliolo Flowers- Flowers placemat and napkin set
Elegante e senza tempo il set di tovaglietta americana sartoriale in puro lino con tovagliolo lavorazione con orlo a giornone applicazioni di fiori ricamati. Ideale per aggiungere un tocco di classe alle vostre tavole.
Misure: cm 50x38 la tovaglietta in puro lino cm 41x41 il tovagliolo in puro lino
Beautiful, classic and sartorial pure linen hemstitch napkins and placemat set with macramè flowers patches. Hand Made in Italy and created with close attention to detail, these set really add a lovely touch to the table setting and work perfectly in both casual and formal settings.
Size: cm 50x38 pure linen placemat / cm 41x41 pure linen napkin